Our Homes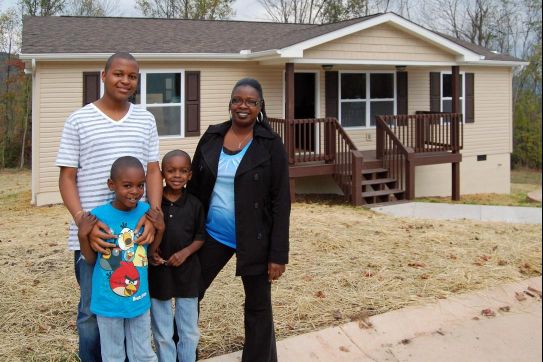 Partnering with Habitat for Humanity for a decent, affordable home does not mean compromising on quality. All of the houses that we work with homebuyers to build meet all current building codes and some of the construction materials exceed those standards. 
Habitat houses are modestly sized. They are large enough for the homeowner family's needs but small enough to keep construction and maintenance costs affordable. Habitat uses quality, locally available building materials and our designs reflect the local climate and culture.
Habitat for Humanity houses save you money.
The labor of volunteers and partner families, efficient building methods, modest house sizes, and no-profit loans make it affordable for people in need to purchase Habitat houses.
Our mortgages are affordable because we use mostly volunteer labor and some construction materials are donated. In the end, you get the final say in the look of your future home. Our homebuyer partners choose the exterior siding, kitchen countertops, flooring and deck stain on all new construction.
The houses that Habitat for Humanity works with homebuyers to build are built for convenience and long term durability.
Each house is built with a covered porch. Each house has a washer and dryer hookup. The inside of our houses feature spacious, 40-inch wide closets in each bedroom. We work to put in as much storage as possible – with added storage space in the bathrooms. Each bathroom is outfitted with a seamless shower and bathtub combination that minimizes places for mildew – reducing cleaning time. For added security we use steel front and rear entry doors that are all keyed the same and include deadbolts for added reinforcement.
Habitat for Humanity works with homebuyers to make homeownership manageable.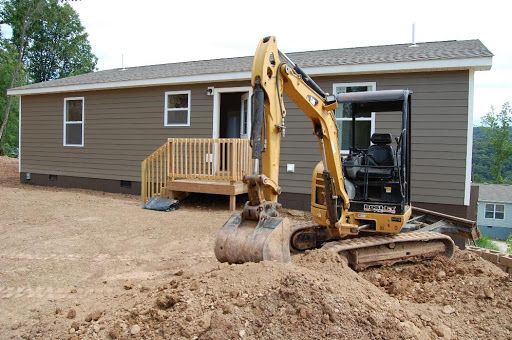 Habitat homeowners say they feel like they are getting a quality home that is built to last. That's because Habitat for Humanity builds homes that are decent and affordable without cutting corners. We're proud to stand by the homes we work with our partners to build. To date, we have built more than 175 homes in the Kanawha Valley, and we're building more right now.
Need A Home?