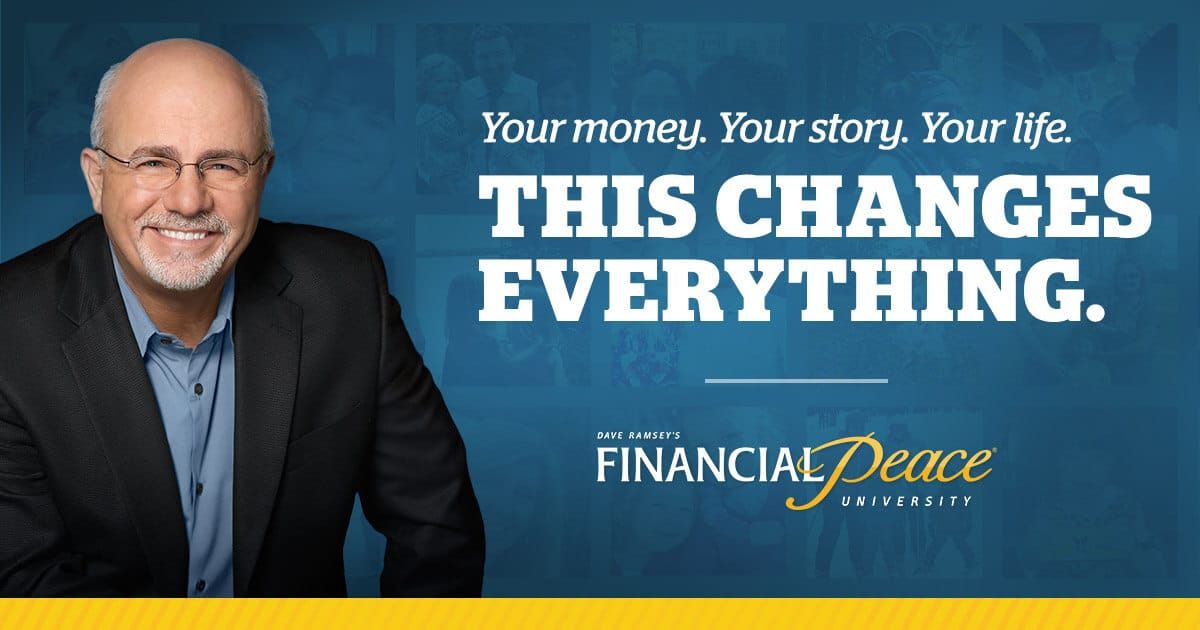 Habitat for Humanity empowers future homeowners to successfully own and maintain a home. One such way we achieve this is by teaching our Habitat partners about financial responsibility. We use a proven course that started out as a small class taught in a church. From that, Financial Peace University was born. Twenty years after the course was developed, its creator, Dave Ramsey, continues to teach people God's way of handling money.
Lisa, a recent course graduate says, "Dave explains so much about money and how to handle it the way God intended. You will learn a lot about money."
Ramsey is a personal money-management expert and popular national radio personality. His seven best-selling books – Financial Peace, More Than Enough, The Total Money Makeover, EntreLeadership, The Complete Guide to Money, Legacy Journey and Smart Money Smart Kids – have sold more than 10 million copies combined.
Through video teaching, class discussions and interactive small-group activities, the Financial Peace University course presents practical, biblical steps to win with money. You'll learn how to walk out of debt, build significant savings, and leave a lasting legacy for your family, church, and community. You will also learn the truth about credit cards and credit bureaus, how marketing can sway your spending decisions, what insurance you actually need, and how to plan for college and retirement.
The course is structured around a seven-step plan.
Step 1: Save $1000 in a beginner emergency fund
Step 2: Pay off all debt, except mortgage
Step 3: Put three to six months of expenses in savings
Step 4: Invest 15% of your household income into retirement
Step 5: Save for your children's college
Step 6: Pay off your mortgage early
Step 7: Build Wealth and Give
Course facilitator, Janie Hamilton, says that each step is achievable, but moving from step one to step seven takes time. "It can take three to four years before you make it past step three, but it can be done," Hamilton explains.
The Financial Peace University course is offered twice a year on Monday nights. If you miss a class, you can make it up during the next course offering. Right now, we are in the process of scheduling our winter 2018 Financial Peace University course.
"Tough it out through the foggy moments. The payoff is larger than you could imagine. When you are diligent and listen to God's command, not only will you change your life, but the lives of people around you. Stay the course." – Jennifer, 2017 Financial Peace University Graduate
Habitat for Humanity also teaches homeowners other practical skills needed to maintain a home for years to come. Our Master Homeowner Program is the only one of its kind in the country. It was developed right here in West Virginia with the needs of Habitat for Humanity homebuyers in mind, but it's open to anyone.
For more information on our Master Homeowner Program and how you can learn to maintain your home, CLICK HERE