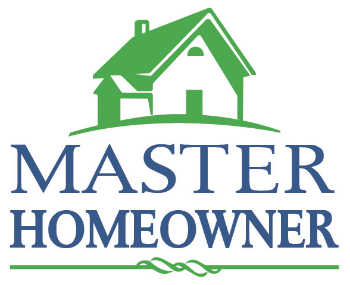 Do you have a few free hours in the evening? Are you looking to learn something new and useful? If so, Habitat for Humanity has something for you!
Home maintenance costs can add up fast. However, you could save money doing the upkeep yourself, and the sense of pride you'll get from taking matters into your own hands will last a lifetime. If you don't want to do the work yourself, knowing how it should be done is just as important for getting the results you expect from a contractor.
Habitat for Humanity has put together a series of classes that will teach you how to be a successful, lifelong homeowner. Our program is the only one of its kind in the country. It was developed right here in West Virginia with the needs of Habitat for Humanity homebuyers in mind, but it's open to anyone.
"If you know how a job is done, but you don't want to do it yourself, you can still make sure the job is done right. Our classes teach you what you need to know." - Janie Hamilton, Master Homeowner Program Coordinator
What You Get
There are nine classes in the course covering all possible issues of homeownership, and also a nine-week financial course that teaches you budgeting and money management. You have the option of taking single classes that interest you. Individual Master Homeowner classes cost $15 each.
Classes Include:
Homeowner's Toolbox: You will learn what basic tools are needed in and around the house. This class teaches you how to buy, store and use your tools properly. Hands-on experience is part of this class.
Home Fire Safety & Prevention: You will learn the most common causes of house fires and how to protect your family and home. Charleston firefighters will work with you during the class -- teaching you how to use fire extinguishers and properly store them. Hands-on experience is part of this class.
Home & Neighborhood Safety: This class will teach you to identify potential threats to the security of yourself and your property, and learn the best practices for reporting and deterring security risks. Taught by our local law enforcement, this class puts the most experienced instructors at the helm -- teaching you the "how-to" of home and neighborhood safety including personal, property and Internet safety.
Legal and Insurance Issues of Homeownership: You will learn the legal rights and responsibilities of homeownership. This class covers estate planning. It also teaches you the insurance coverage you should have from a legal standpoint.
Home Electrical Basics: You will learn to identify the type of service panel in your home, and how to best practice electrical safety in your home. This class will teach you what you really need to know about your home electrical system for the safety and protection of your family and home. You'll learn from Master Electrician Mike Abernethy if and when an electrician needs to be called, and how to hire one. Hands-on experience is part of this class.
Home Maintenance: Join us and learn how doable and economical home maintenance can be. This class will teach you if and when it is time to call a professional, and what you need to look for to avoid the natural deterioration of your home. Hands-on experience is part of this class.
Basic Household Plumbing: You will learn the details of a basic household plumbing system and learn where to check for leaks. This class will teach you the what, why, and how-tos of household plumbing from second-generation contractor John Thompson of E. J. Thompson & Son LLC. Hands-on experience is part of this class.
Home Energy Efficiency: Learn from a professional, certified efficiency expert, Dale Oxley, how to save on your home energy costs by learning why and how it works in the simplest, cost-efficient ways and do much of it yourself. Take control by learning the facts. This class will help you identify areas of energy loss in your home, and show you how to remedy them. Hands-on experience is part of this class.
Neighborhood Relations: You will gain a better understanding of the importance of forming positive relationships with your closest neighbors and the wider community, thus being empowered to improve your neighborhood. This class is a very "in your face" kind of class -- taking a look at just how to rethink the kind of neighbor you really are and how to tolerate neighbors that are bit difficult.
Classes are offered in two cycles per year. If you miss a class during the current session then you can register for the next class in the upcoming cycle free of charge.
For more information on our classes, contact Janie Hamilton.
304-720-0141 ext. 18
janieham@hfhkp.org