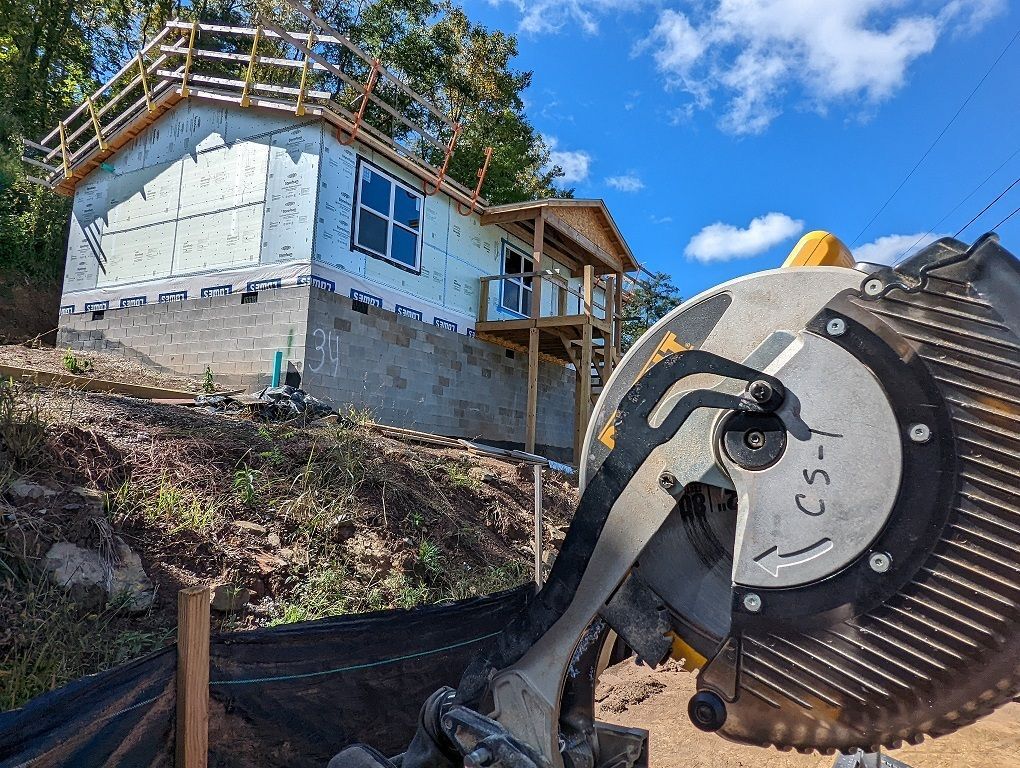 Dozens of local Dow West Virginia Operations (WVO) employees are helping Habitat for Humanity of Kanawha & Putnam and its homebuyers this week build two houses. Volunteers from Dow are working at 839 North Hills Drive in Charleston from 8:00 a.m. until 4:00 p.m. The multi-day build started on Monday, October 3, 2022, and ends on Friday, October 7, 2022.
The employees from Dow are volunteering their time to help finish two houses situated on neighboring lots currently being built by Habitat homebuyers. The work includes installing flooring, backfilling foundations, mounting countertops and cabinets, installing decking and stairs, and other construction tasks.
Dow has partnered with Habitat and funded builds like this for a number of years. The Dow team says it looks forward to this event all year long. The organization receives a team-building experience and volunteers gain a sense of enormous accomplishment after the build. 
"Dow has been a very close partner in helping to build affordable housing in Kanawha and Putnam counties. Their name may have changed some over the years, but their commitment to our community has not," says Habitat's executive director, Andrew Blackwood. "They've done a lot for our community, and we are very grateful."
Dow is a leader in science and technology, providing innovative chemical, plastic and agricultural products and services to many essential consumer markets.  Dow serves customers in 175 countries and a wide range of markets that are vital to human progress: food, transportation, health and medicine, personal and home care, and building and construction, among others. West Virginia Operations includes the South Charleston site, the South Charleston Technology Park, and guest operations at a site in Institute that is owned and operated by Bayer CropScience.