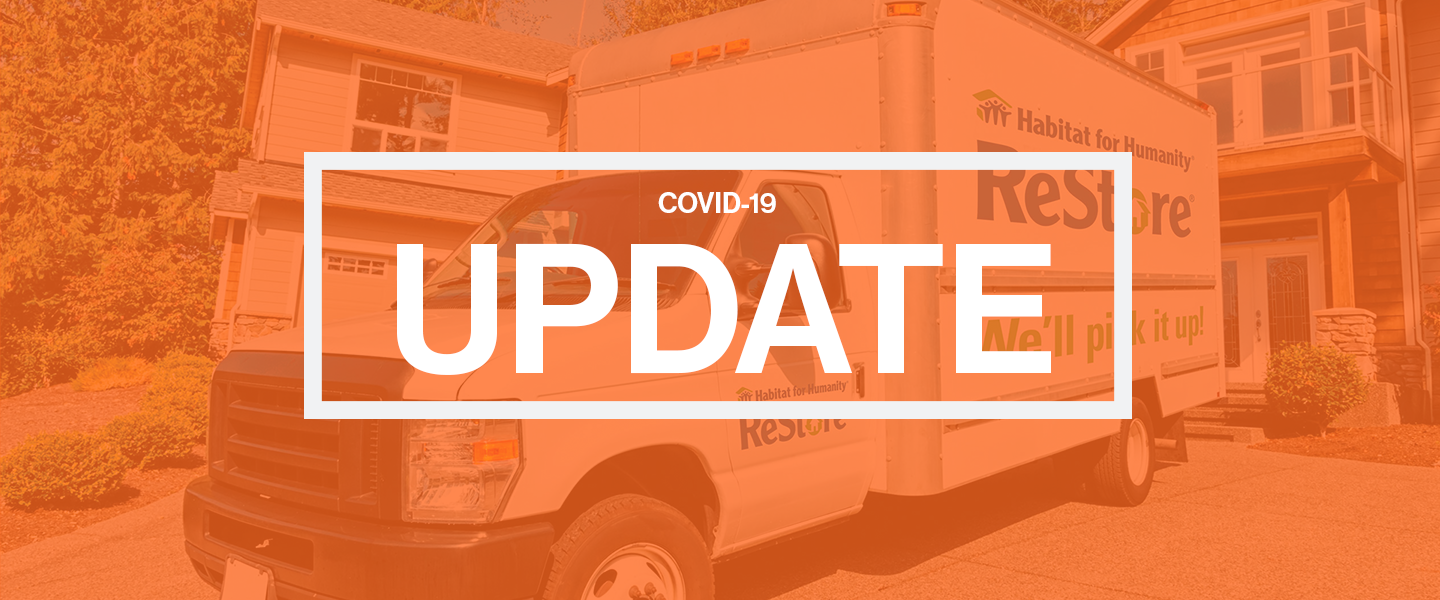 With the current situation around COVID-19, we are all spending increased amounts of time in the place we call home. However, this means that many families in our community are living in overcrowded, unsafe, or unhealthy conditions.
During this crisis – and after it has resolved – it is imperative that our work continue because we stand firm that everyone in this world should have a decent place to live, especially in times of uncertainty.
With your support, we can continue to navigate the current situation and accelerate our efforts with renewed energy and commitment when the time is right. With that, our reopening of our Mega ReStore location in Charleston is no longer indefinite! With added safety measures, The Charleston ReStore is planning to reopen during the first part of July. We are not accepting donations at this time, and our store remains closed to shoppers until then.
The Teays Valley ReStore boutique will reopen only after a successful reopening of the Charleston ReStore. At this time there is no date set for the Teays Valley ReStore to reopen.
We are, of course, closely watching the Governor's updates, local public health agency updates, and the public's response. Habitat will modify our reopening response as appropriate as the situation may change.