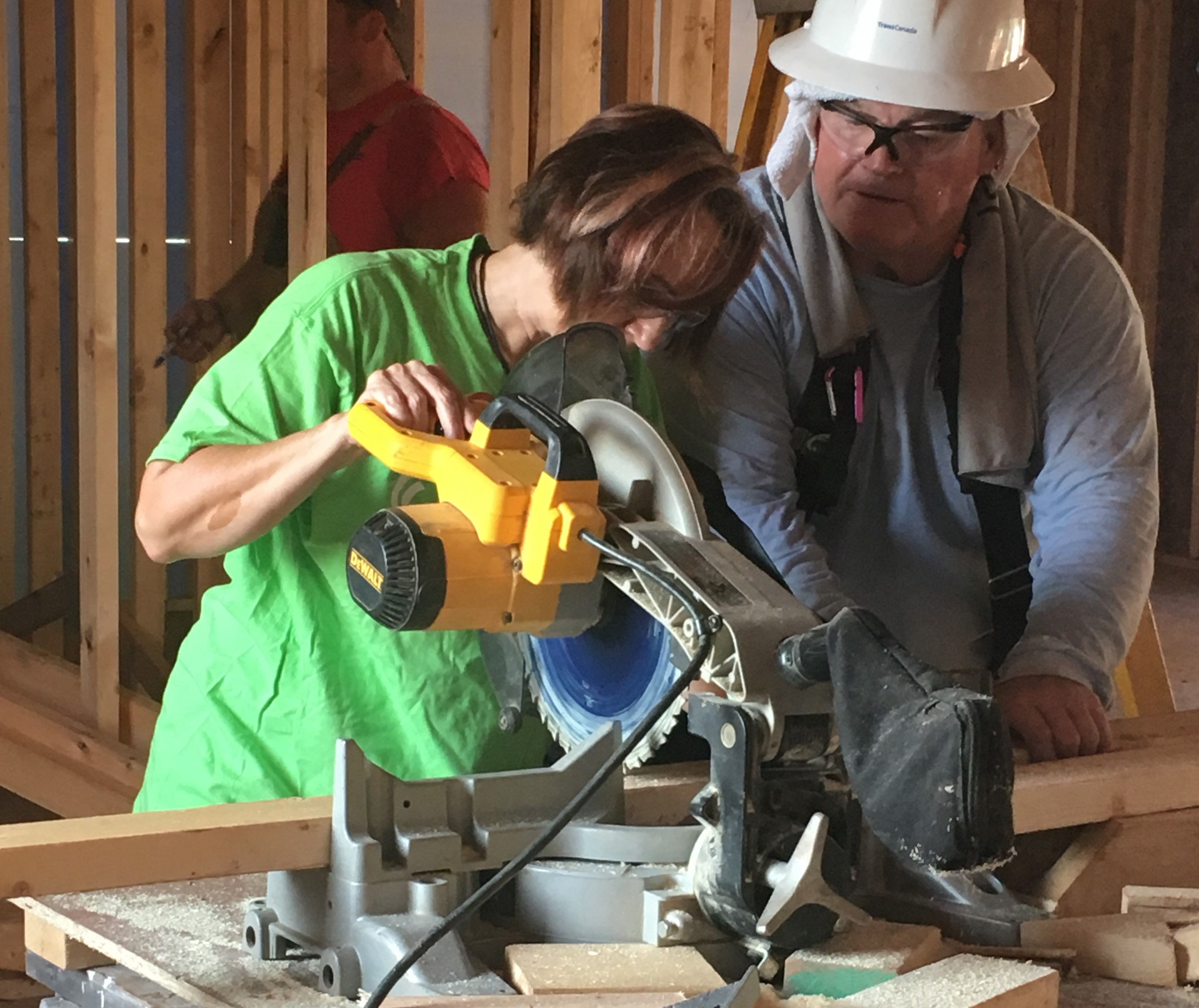 You can help Habitat for Humanity eliminate substandard housing in your community.
It only takes one day of your time to make a difference for someone that will last a lifetime. Whether you're a carpenter, an accountant, a school teacher, a student or a CEO -- there is a volunteer spot at Habitat for Humanity for you.
Do you want to learn some homebuilding basics, but you don't have any construction experience? No problem. We have an experienced construction supervisor on our Charleston job site to teach you what you need to know to help with the home building process.
Are you a group or a business that is looking for a project you can tackle as a team? We can help! Many people from all walks of life have volunteered as a team to help build Habitat homes. You will work side-by-side with your community to help make someone's dream of homeownership a reality.
You don't need any experience. All you need is a willing spirit and a positive attitude.
Volunteer close to home. Our current job site is on North Hills Drive in North Charleston.
You can click here to see our current volunteer opportunities – and register online – or call the Volunteer Hotline (304-720-4470) to learn more about how you can get involved with Habitat for Humanity of Kanawha & Putnam.