Drywall Basics - Hanging Pictures, Mirrors & Decorations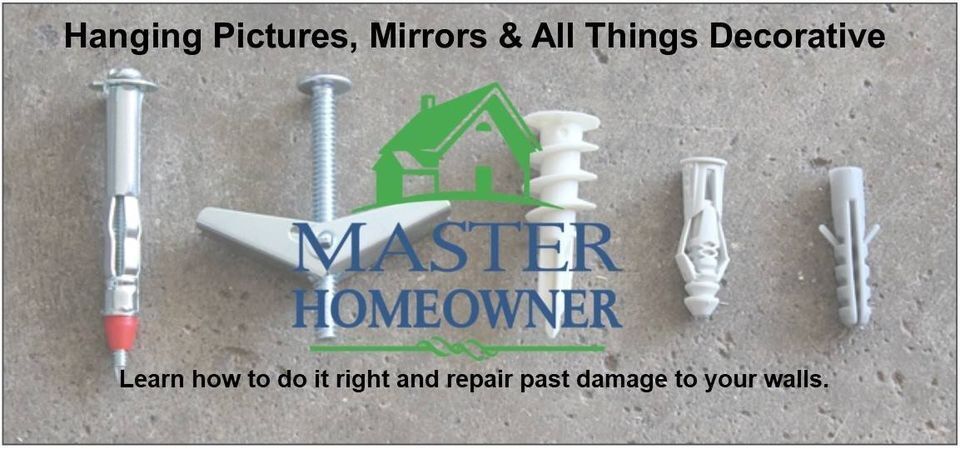 Habitat for Humanity of Kanawha & Putnam is now offering a workshop that will teach you how to properly hang anything on your walls - without causing any major damage.
Are you moving a picture, and want to patch the holes left behind? Our construction supervisor will teach you how to repair the damage! Do you think that mirror might be too heavy to hang on a nail? You're right! Come and learn with us. You will walk away knowing the different types of wall hangers you should be using, and also how much weight each can hold. You will even learn how to properly patch that unsightly hole that may be hiding behind one of your doors.
The cost of this workshop is $15. Your registration covers all workshop materials.Financial aid is available to cover the workshop fee for extenuating circumstances - call 304.720.0141 ext. 18.
LIMITED SEATING. PRE-REGISTRATION IS REQUIRED.