Three Things: Season 4, Episode 9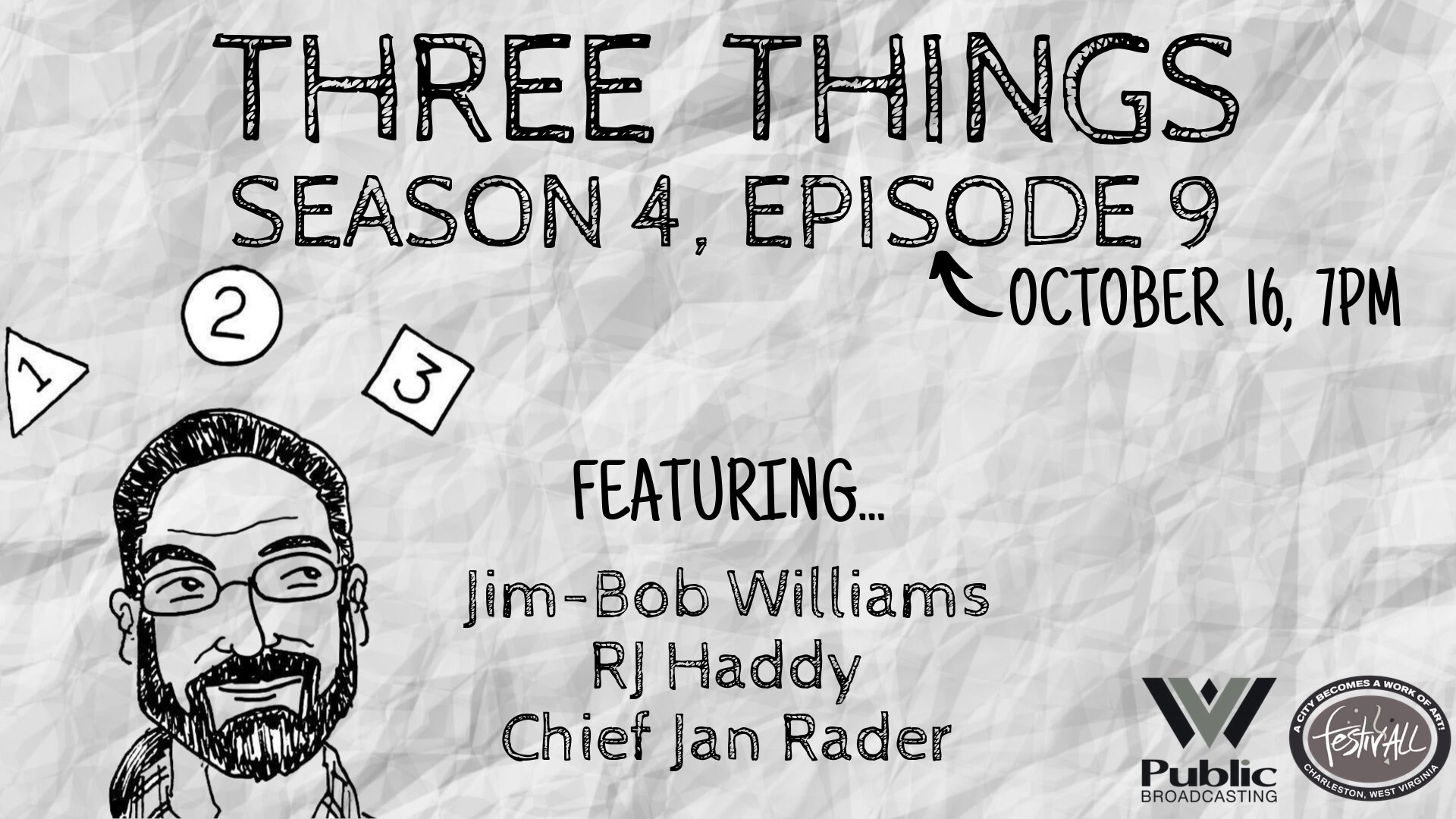 It's the final episode of season 4!
Season 4, Episode 9 of Three Things will welcome 3 WV professionals to share their stories! Guests include Fire Chief Jan Rader, Face Off contestant Robert RJ Haddy, and Jeopardy! alum Jim-Bob Williams.
Three Things, produced by Jeff Shirley, presents 3 unique professionals discussing their first, favorite and future works, revealing a side not often seen by the public. Learn what inspires and drives some of your favorite area professionals at this live monthly speaker series.
Tickets at door: $10 adults, $5 students
Presented by FestivALL & Sponsored by West Virginia Public Broadcasting
More info at festivallcharleston.com/events